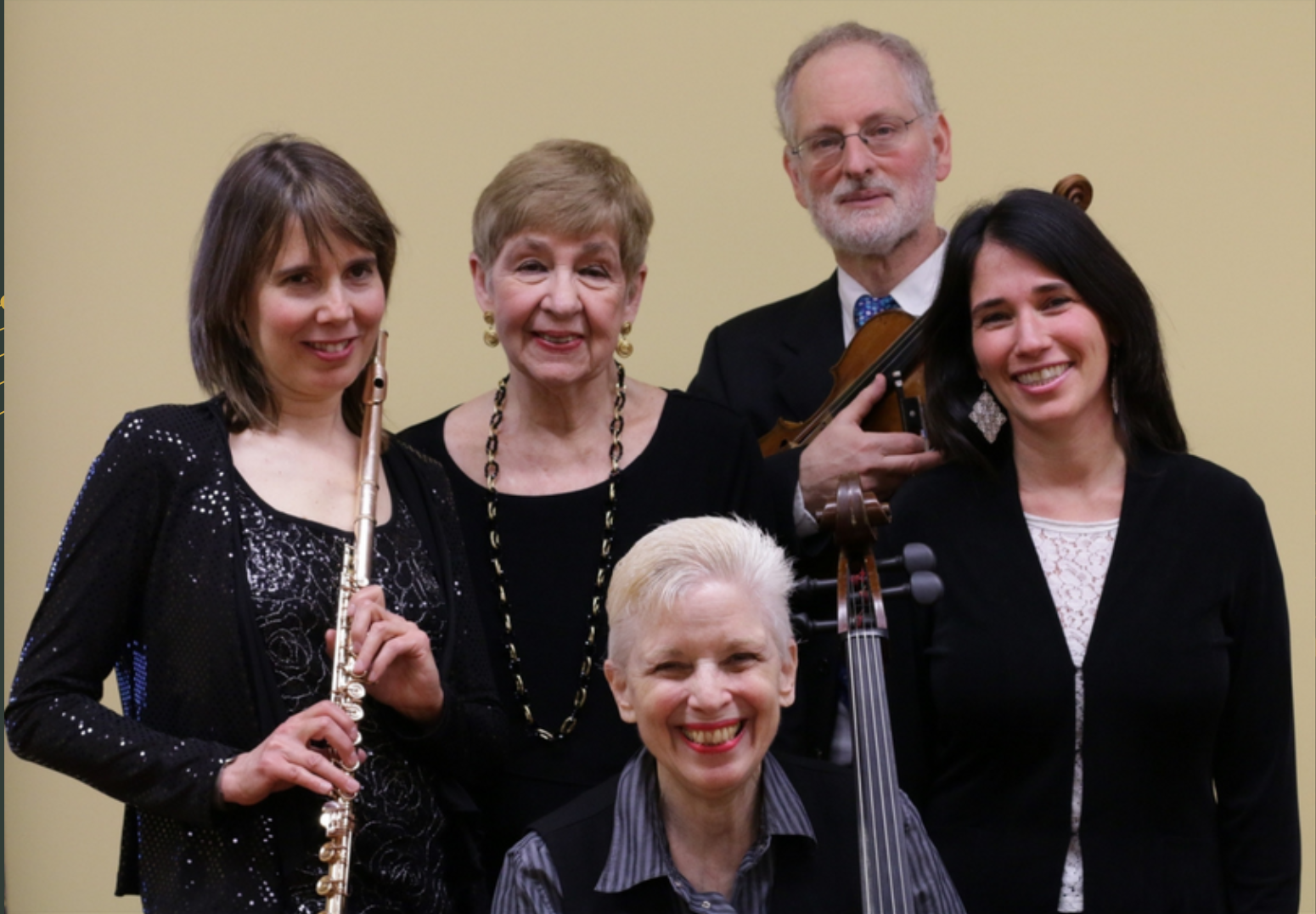 ALL SEASONS CHAMBER PLAYERS CONCERT, March 27 at 3 PM
ALL SEASONS CHAMBER PLAYERS TO PERFORM AT EMMANUEL CHURCH OF RIDGEWOOD SUNDAY MARCH 27, 2022 
The All Seasons Chamber Players will perform at Emmanuel Church of Ridgewood on Sunday, March 27 at 3:00 P.M. The church is located at 14 Hope Street at the corner of East Ridgewood Avenue, in Ridgewood, NJ 07540. The church is ADA accessible and admission is free. Ample parking exists behind the church. Vaccination is required and masks are optional and reservations are not required. A free will offering will be taken for the Center for Food Action at intermission. A Meet-The-Artists reception will be held after the concert in the Peace Lounge. For more information call the church at (201) 444-7300.
The program, entitled MUSIC FOR ALL SEASONS will include works for flute, violin, viola and cello ranging from the beautiful melodies of Arcangelo Corelli to a jaunty Tango by Astor Piazzolla. Performers will include Lisa Hansen of Leonia, Bob Lawrence of NYC, Joel Rudin of Princeton and E. Zoe Hassman of NYC. All Seasons Chamber Players is a leading music ensemble in the New Jersey metropolitan area and is in its 41stseason. This concert will be its 12th concert at Emmanuel Church. 
The concert honors the musical legacy of William F. Wilkins, affectionately referred to as "Bill," who was a long time active member of Emmanuel's choir and had a deep appreciation for music. It is a tribute to his memory that All Seasons Chamber Players will perform at Emmanuel and that the concert will raise much needed funds for CFA. CFA is a 501 (c)(3) organization that provides emergency food and homelessness prevention services to northern New Jersey's poorest and most vulnerable residents. 
All Seasons Chamber Players, a leading chamber music ensemble in the New Jersey metropolitan area and is now in its 41stseason.and has performed over 850 concerts since its inception in 1981. Support for this concert is provided by the Sjaardema Family Foundation; a grant administered by the Bergen County Division of Cultural and Historic Affairs from funds granted by the NJ Council on the Arts; the Frank & Lydia Bergen Foundation; the Lillian P. Schenck Foundation and Friends of All Seasons. Information on the ensemble can be found on its web site at www.allseasonschamberplayers.org or by calling (201) 768-1331.