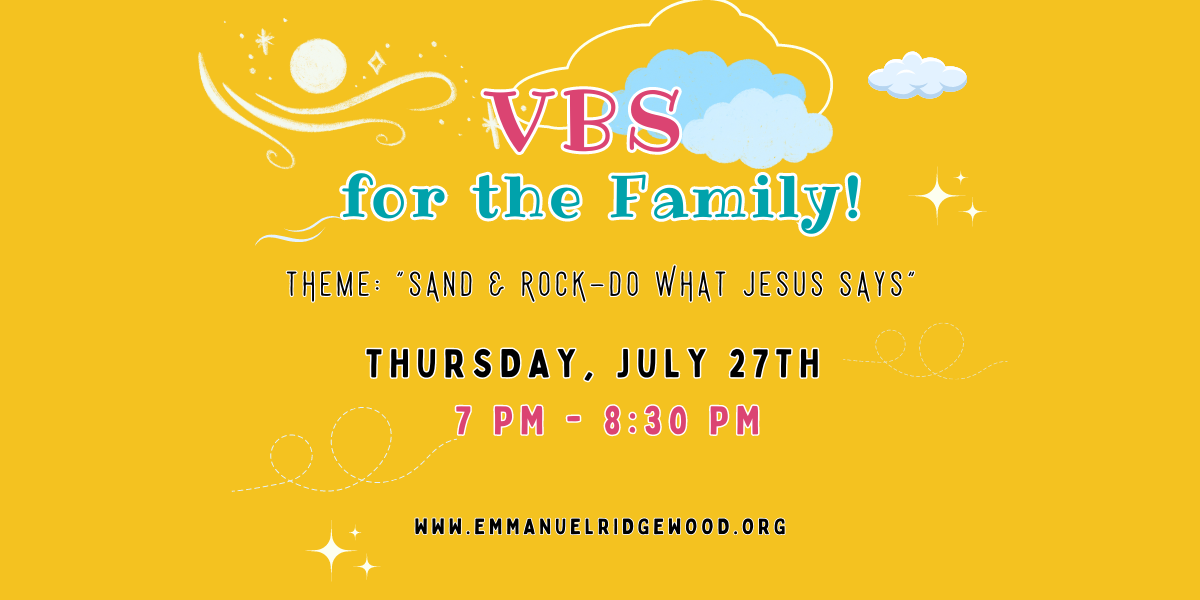 VBS for the Family! July 27th at 7 PM – 8:30 PM
On Thursday, July 27th, Emmanuel Church will host an evening Vacation Bible School event for children and adults in the community. This year's theme is "Sand and Rock – Do What Jesus Says", which promises to provide an experience for all ages.
The event is free and will take place from 7 pm to 8:30 pm. Snacks will be provided. To register for the event, please visit: https://forms.gle/q7CGDNzSPqNktAsq9
If you have any questions, please call the church office at 201-444-7300 from Monday to Thursday between 9 am to 1 pm. Please note that the registration form will close on July 26th at 11 PM.


Join us for an exciting opportunity to spend quality time with your children while learning about the teachings of Jesus.