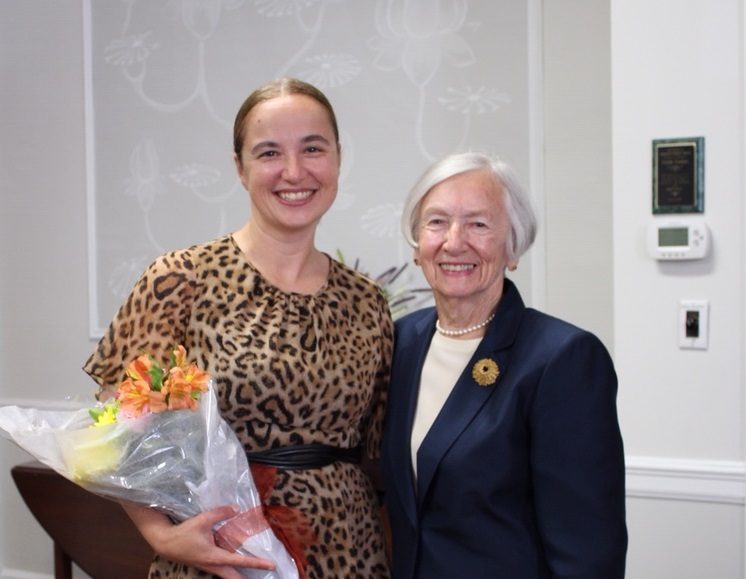 Welcome Back Brunch with Guest Speaker Jennifer Sellitti, Esq
Women of Emmanuel are planning a Welcome Back Family and Friends brunch and program for Sunday, September 11th, 2022 at Emmanuel Church, Ridgewood. The brunch and program will commence immediately following the 10:30 a.m. Sunday Service, and is free and open to the public, but reservations are required.
Jennifer Sellitti, Esq., Director of Training and Communications for the New Jersey Office of the Public Defender will be the speaker. She will be joined by Lawrence Bell and Damon Veneable, who were both incarcerated as teenagers, and obtained their BA degree in prison. After each being incarcerated for more than 30 years, they were represented by the Public Defenders' Office and are now free. They have been selected for a special Masters program through Drew University.
Ms. Sellitti is a trustee of the Association of Criminal Defense Lawyers of NJ and serves on the Advisory Board of NJ Institute of Technology's Forensic Science Major program. She served as an advisor to Governor Phil Murphy's Body Worn Camera Commission and serves on the advisory board to the Attorney General's Conviction Review Unit. Sellitti works on special projects that impact OPD clients including police accountability, jury reform, and pretrial justice reform.
To make your reservation please contact Marilyn Clark at 201-391-4720 or the church office, 201-444-7300.
Emmanuel is located at 14 Hope Street, Ridgewood and the facilities meet the Americans with Disabilities Act's (ADA) requirements. The brunch and presentation will be held in the Peace Lounge of the Church.